Cats
Blue Buffalo Cat Food Reviews: Is It Good Food For Cats?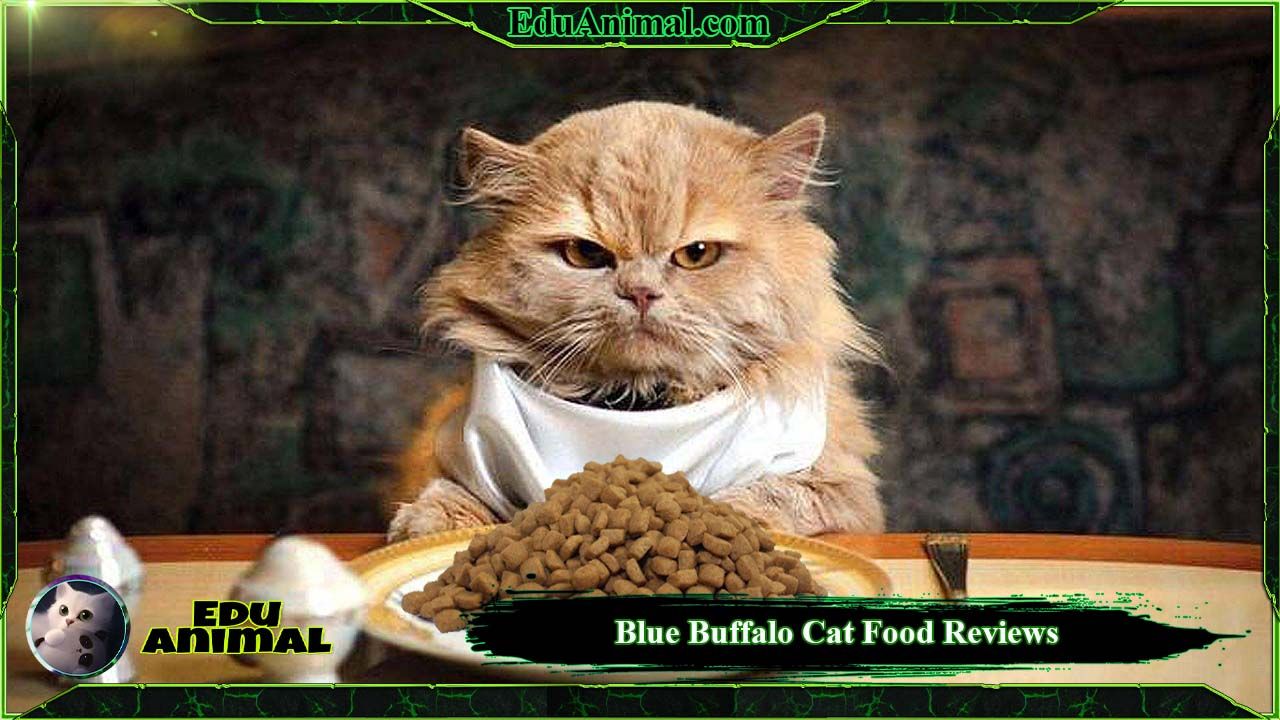 Blue Buffalo Cat Food provides a selection of dry and wet cat foods that contain high-quality protein. Consequently, we provide in this short article all the information about Blue Buffalo Cat Food in a short, simple, and detailed manner. For instance, we provide reviews and answers for: Is blue buffalo cat food good? Where is it made? Recommend Blue Buffalo Food for cats?
In short: A Blue Buffalo Cat Food the well-known brand that claimed to produce healthy meals for pets. However, there is a lot of conflicting opinions about it. To clarify, some say Blue Buffalo Cat Food is good and some other says it's bad. Blue Buffalo Cat Food made in the United States.
Blue Buffalo Cat Food Reviews:
Blue Buffalo is one of the most popular brands of cat food with many lines that produce healthy meals for our beloved pets.
The Blue Buffalo brand was founded in 2002 with the express aim of developing affordable good pet food that prioritizes animal-based proteins. Also, added vitamins, and minerals that can support overall health.
The information we gathered stated that Blue Buffalo Cat Food can provide and satisfy cats in all their life stages with a selection of high-quality protein meals. The Blue Buffalo dry and wet cat foods are supplemented with numerous other natural ingredients that can provide antioxidants and other essential nutrients to keep a cat in top form.
Blue Buffalo also offers several grain-free as well as limited-edition cat food for those who are more delicate and picky eaters. In addition, Blue Buffalo Cat Foods have various cat food that cat breeders cat check and select to find what works best for their cats.
The Blue Buffalo Pets food is enhanced with something that they call a "LifeSource Bits", which are pieces of a kibble containing vitamins, minerals, and concentrated antioxidants. In addition, Blue Buffalo food contains a smattering of nutraceutical, with probiotic, turmeric, and berries.
Overall, most of the reviews on the internet had reviewed BLUE Buffalo Cat Food products as average or even below the average when compared to all the other cat food brands in clouding wet cat food brands and dry food products.
Is Blue Buffalo Cat Food Good?
Based on our research, some cat breeders had an excellent experience with Blue Buffalo Cat Dry Foods. They like it due to the less grain filler than most other dry foods in the market. In the same way, cat breeders said that the pieces of Blue Buffalo Wilderness Cat Food are small and round and easy to eat. their cats have loved all the flavors which they have tried: duck, salmon, rabbit, and chicken.
However, some other cat breeders said their cat's behavior changed and their cats really just don't seem to like the taste. Also, Some cat breeders claimed that their cat had health problems. For instance, some cats had a problem related to the GI tracts and cat breeders said also that it's bad for animals with conditions like kidney disease.
Note that in the past, the FDA named Blue Buffalo among 16 pet food brands may be linked to an increased risk of DCM (Dilated Cardiomyopathy) in dogs and cats. Also, the company has recalled some of its pets foods in the past for possible food contamination.
Although these recalls, the company has moved to restore its confidence in the mind of consumers by improving its food preparation process that is overseen by Ph.D. food specialists.
Also, Some others said that Blue Buffalo isn't bad. but they recommend other brands like Earthborn Holistic food.
Blue Buffalo claimed that they make all of their foods using the U.S. Not only, but also their sourced ingredients are high quality, natural, and their both dry and wet cat foods are quite highly rated and also well-reviewed.
Where Is Blue Buffalo Cat Food Made?
All Blue Buffalo products are made in its own facilities across the USA and ingredients are also from the United States.
Furthermore, BLUE pet food does not contain or made from chickens or poultry by-product meals. Even more, they don't use corn, wheat, or soy in any of their recipes.
Most of the Blue Buffalo pet foods are made with the inputs of nutritionists and veterinarians.
Some say that Blue Buffalo pet foods have outsourced the made of its recipes for some of the manufacturers that are located in the USA.
Conclusion: Do We Recommend Blue Buffalo Food for cats?
It's hard to recommend Blue Buffalo Cat Food or not. Because there are many inconsistencies in the statements of cat breeders who experienced this brand, some of them recommend it and some of them have encounter problems with their cats after a period of using it.
Therefore, we recommend that you monitor your beloved cat well. Especially when you give him a new type of brand cat food like Blue Buffalo Cat Food.
For instance, observe your cat's behavior, and health over time, and take your cat to the veterinarian periodically. So, if there any bad signs, stop using that brand cat food immediately.
However, Blue Buffalo Cat Food may be good food for your cat since it contains specific vitamins and minerals which can keep your cat healthy and active.
In fact, Blue Buffalo considers as a well-known brand that uses state-of-the-art facilities in the USA to test and manufacture products that go through third-party lab tests to ensure high quality.
So, any cat owner needs to keep up with the news about cat food, especially the food you are using for your beloved cat.